One off/spring cleaning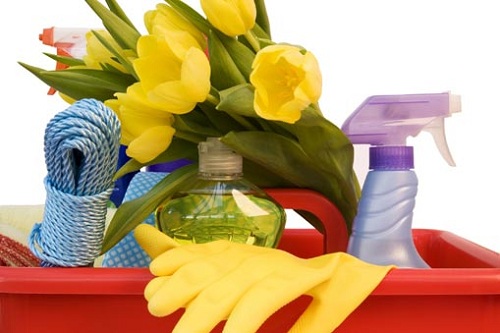 Whether for Christmas, Easter, birthdays or just for one-time clean a spring clean can eliminate the arduous task of pre-celebration preparation. Windows, all rooms, bathrooms can be specially cleaned to an amazing finish.
Spring is the time to get your house clean of the winter dust and germs. Let us come in and do a total top to bottom cleaning for you. We will dust and polish your furniture, clean your bathrooms and kitchen, baseboards, ceiling fans.
You can include also a refreshing steam cleaning of your carpets.
Please find bellow our task list:
Deep cleaning in the bathroom and all tiles
Removing lime scale and mould where is possible
Thoroughly cleaning the toilet facilities
Scrub and disinfect bathroom floors
Empty all bins
Thoroughly cleaning kitchen surfaces
Cleaning fronts of cupboards
Cleaning inside/outside oven
Cleaning inside/outside microwave
Cleaning inside/outside fridge
Cleaning kitchen sink and removing lime scale
Cleaning windows and window sills
Dusting all surfaces, skirting boards, door frames, picture frames
Removing marks from walls and switches
Cleaning mirrors
Vacuuming and washing of hard floors
Cleaning under and behind sofas and furniture that are easy to move
Removing cob webs
Please note that we price every clean according to your individual needs. Cost and hours will be arranged in advance of any cleaning work taking place and prices are negotiable.
We encourage an on-going dialogue with our customers and are happy to adjust our services according to your changing needs.
We do not charge VAT.
Contact us
free quotation, no obligation